Empowering the Next Generation with Essential Digital Skills
We offer Cutting-Edge Technical Training in software development, software testing, UX design, and agile project management. Our courses are designed, delivered and constantly reviewed by industry pros to equip individuals with the skills and knowledge needed to excel in the fast-paced world of technology.
Our commitment to delivering 'best-in-class' digital skills training and apprenticeships places you at the heart of an industry-driven community. What sets us apart is our dedication to making a meaningful impact in local, national, and international communities through outreach initiatives, engaging events, and valuable sponsorships.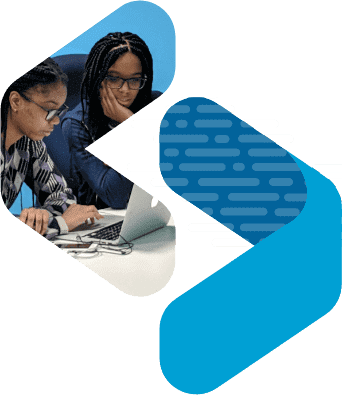 Be the future of IT!
Upskilling professionals
SMEs and larger organisations
We are an inclusive organisation, committed to taking positive action to remove barriers to participation in learning. We support individuals by reducing discrimination and barriers to entry, resulting in increased equality and opportunities.
Tech Apprenticeships
No one knows the landscape better
We have been revolutionising the way modern technical vocations are learned since 2012! Our course directory covers a variety of digital areas, from web development to project management. We deliver professional tech apprenticeships in Leeds and all over the UK, and we're one of the UK's leading providers of digital skills courses and bootcamps.
Digital skills billable within weeks
We know learning on the job is the best way to learn the skills and knowledge necessary to succeed. Our apprentices are confidently applying their skills to real-world projects in a matter of weeks.
Devised and delivered by industry experts
All our courses are devised and delivered by industry professionals; many of them experts in their field. All our web training courses and bootcamps are designed to help you acquire the perfect skills to boost your professional growth in your industry or to find new job opportunities.
Let us train your team with the digital skills they need!
Our Available Apprenticeships & Digital Courses
Kick-start your new career with proper training and support from industry experts. Check out our course directory. Our expertise covers a range of training options, such as coding bootcamps, courses in user experience design, and junior web development apprenticeships. We also offer workshops and immersive courses to meet all needs. Whether you're looking for a short course, a full-immersive experience or a digital skill apprenticeship, we have the perfect options to broaden your skillset and boost your job prospects.
Apply for an apprenticeship!
Our Social Mission
We are not just a training provider; we are on a mission to make the tech industry more diverse, equal, and inclusive. We are passionate about empowering individuals from all walks of life, especially those from disadvantaged backgrounds and underrepresented groups. We believe that everyone should have an equal opportunity to excel in the tech industry.
Fostering Diversity and Inclusion

We are driven by the vision of a tech industry that is diverse, inclusive, and representative of the broader society. By breaking down barriers and providing alternative pathways, we actively contribute to making this vision a reality.

Promoting Lifelong Learning

Learning doesn't end with a diploma or degree; it's a lifelong journey. We are dedicated to instilling a love for continuous learning in our students, encouraging them to embrace failure as a stepping stone to success.

Building a Supportive Community:

Our mission goes beyond education; it's about creating a supportive community. We want individuals to feel connected, supported, and valued as they embark on their tech journeys.

Nurturing Innovation

By fostering a diverse and inclusive tech workforce, we believe we are driving innovation. Different perspectives and experiences lead to creative solutions and advancements that benefit us all.

Making a Positive Impact

Ultimately, we do what we do to make a positive and lasting impact. We want to see our graduates thrive in fulfilling tech careers, contributing to a more inclusive industry and inspiring the next generation.

Collaborating with Grassroots Initiatives for Change

We are dedicated to collaborating with grassroots groups, NGOs and third sector. Our strong partnerships and connections with organisations that align with our social mission and values enable us to work together to drive positive change in the tech industry.
Other services
As experts in devising and providing technical and digital training we also provide consultancy and contract services as well as CPD events for developers and testers.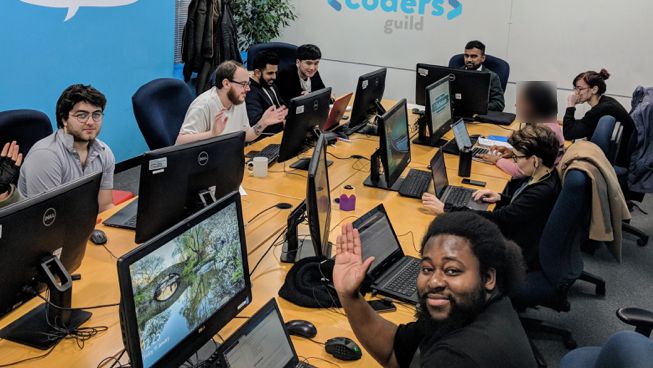 Subcontracting
Boost your success and retention rates by subcontracting technical apprenticeship training with us.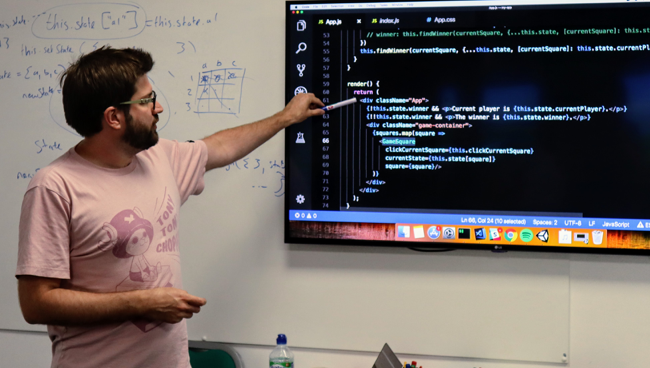 Bespoke Training
We can devise, deliver and monitor the training your team needs - classroom, remote, online or 1-1.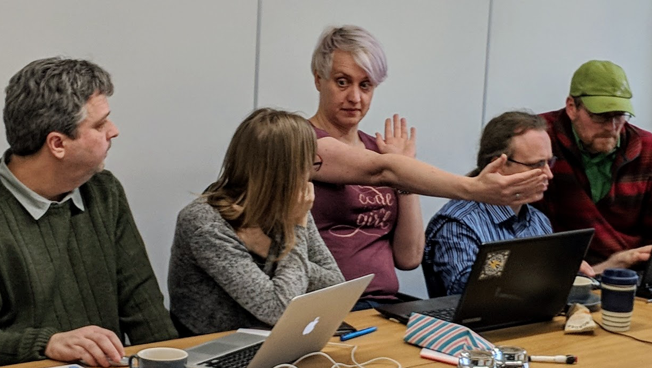 CPD and Coaching
Training events and mentoring to upskill your team in the areas they need.
Our latest news
The Women's Leadership Course at The Coders Guild
In an era where digital proficiency is not just an asset but a necessity, The Coders Guild is proud to introduce the Women's Leadership Course – a beacon of empowerment and advancement for women in leadership roles. This course is specially crafted for women and non-binary individuals, with a keen focus on those identifying as neurodiverse, and aims to equip them with tools to thrive in the ever-evolving digital landscape.
The Power Duo: Leadership and Project Management Skills for Career Progression
To truly thrive and advance in your career, you need a robust set of leadership and project management skills. These two pillars of professional growth go hand in hand, shaping not only your trajectory within an organisation but also your overall success in the tech world. In this blog post, we will explore the significance of leadership and project management skills and how they can propel your career to new heights.
Should I Learn to Code?
Coding, it's everywhere these days. Even if you don't work in tech, it seems you can't avoid a seemingly infinite amount of coding-centric marketing. Hundreds of different companies and organisations telling you that they can teach you the key lessons you'll need to be a top notch successful coder. But what actually is coding? And should you be learning it?