Our Mission
At The Coders Guild, we're committed to forging partnerships with people and organisations who share our values. Together, we aim to unlock unparalleled success and opportunity for businesses, individuals, and the communities we serve. We believe in equipping the next generation of tech talent with the skills they need to thrive, while creating an inclusive, equitable environment where everyone has a chance to succeed. Through collaboration, education, and innovation, we strive to be the catalyst for positive change, elevating digital, technical, and vocational training to new heights.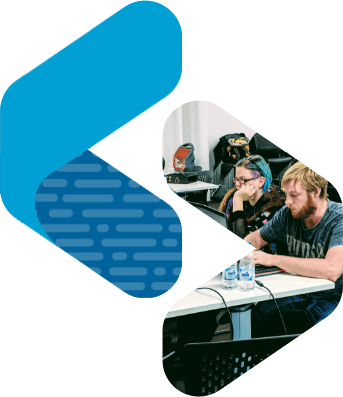 Industry-Led, Community-Driven: Our Dual Commitment
Industry-Led Excellence
When we say we're 'Industry-Led,' we mean that every training programme we offer is meticulously designed to meet genuine industry needs. All our courses are crafted, taught, and regularly updated by professionals who are actively working in the field. This ensures that our training doesn't just look good on paper—it equips you with the practical skills you'll actually use on the job.
Community-Driven Impact
Being 'Community-Driven' is about more than just providing excellent training. It means that we strive to deliver tangible value back to the communities we're a part of—whether those communities are defined by location, demographic, or technical speciality. Our goal is to make a meaningful difference, not just in individual careers, but in entire communities, empowering them through education and opportunity.
Our Journey: From Humble Beginnings to Industry Pioneers
The Genesis: A Hobby Project That Grew Legs
The Coders Guild started as a passion project that quickly outgrew its humble beginnings. In 2012, we broke new ground by launching the UK's first-ever industry-led digital apprenticeship scheme.
We helped create the UK's national standards
After two successful deliveries the team was asked to join the Tech Partnership's trailblazer pilot scheme, which led to the creation of the new National Apprenticeship Standards in Software Development, to which all registered providers must now adhere.
A Dream Team Assembles
Our founder, Crispin Read, gathered an extraordinary team comprising developers, business owners, community leaders, and training experts. United by a common goal, we crafted an apprenticeship programme with a keen focus on inclusion. Our aim was to democratise opportunities and enhance diversity in the digital sectors.
Shaping National Standards
After the successful completion of two apprenticeship cohorts, we were invited to join the Tech Partnership's trailblazer pilot scheme. This pivotal involvement led to the creation of the new National Apprenticeship Standards in Software Development. These are the standards that all registered providers in the UK must now follow, and we're proud to have played a role in their formulation.
Client-Centric Approach
We serve a diverse range of clients, from micro startups to multinational corporations. No matter your size, you can expect the same level of dedication and support from us. We're committed to making apprenticeships the default pathway for learning essential digital skills, and SMEs play an integral role in this mission.
Expanding Our Offering
Today, we deliver 'best-in-class', industry-led training and coaching for both Continuing Professional Development and Digital Apprenticeships. Our portfolio covers both technical and foundational digital skills, and we're proud to offer these services on a national scale.
Our Connections and Partnerships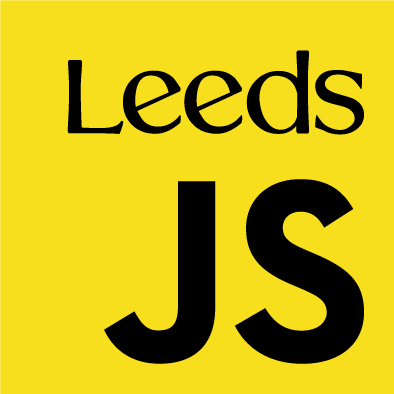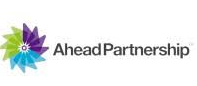 Core Team
Crispin
Founder & Director
Crispin heads up the mastermind team who are on mission to make high quality digital skills training and tech education equally accessible to every person and every business.
Helen
Lead for Employment & Skills
Helen builds valuable collaborations with all the right organisations - from local authorities to global charities and everything in between.
Alison
Head of Operations
Alison plays a key role in ensuring that we continuously improves the quality of our service to all stakeholders including clients, learners and staff.
Shelley
Head of Apprenticeships
Shelley conducts regular progress reviews for all our apprenticeships, whilst maintaining industry standards and compliance.
Francesca
Learner Progressions Manager and Designated Safeguarding Lead
Frankie ensures our learners progress from their courses through excellent careers advice and guidance. Frankie is also on hand to conduct pastoral support and keep our learners safe
Gareth
Lead Trainer & Technical Coach
Gareth oversees all our training to ensure our industry-led curriculum is always evolving to stay ahead of the curve.
Raneem
Technical Trainer & Coach
Raneem, joined The Coders Guild as a seasoned Technical Trainer/Coach, bringing over 8 years of industry experience, having excelled in roles as a software engineer, solution architect, and technical trainer. With a keen interest in staying at the forefront of technology trends, she's also a blockchain professional.
Steve
Software Development Coach and Web Developer
Steve reviews and updates our course materials for the Software Development Apprenticeship and our Bootcamps.
Mark
Lead Assessor (Apprenticeships)
Mark conducts the regular progress reviews for all our apprenticeships whilst maintaining industry standards and compliance.
Dan
Quality & Compliance Officer
Dan underpins all quality assurance improvement and compliance activity in The Coders Guild, focusing on streamlining of processes and procedures.
Liv
Team Administrator
Liv provides a professional and efficient administration support to the team, to ensure the smooth running of The Coders Guild.
Let's Shape the Future, Together
Are you passionate about the impact of digital skills training? Whether you have course ideas, are an employer looking to hire apprentices or upskill your team, or represent a third-sector or grassroots organisation eager for partnership, we want to hear from you. Join us in revolutionising vocational training and delivering meaningful social impact.
Speak to us today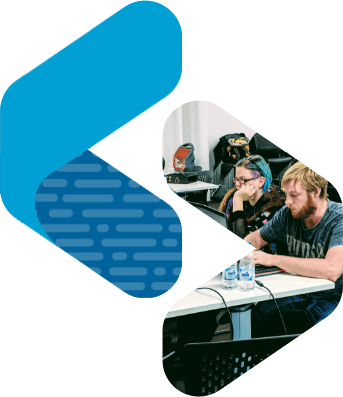 Tech Apprenticeships
No one knows the landscape better
We have been revolutionising the way modern technical vocations are learned since 2012! Our course directory covers a variety of digital areas, from web development to project management. We deliver professional tech apprenticeships in Leeds and all over the UK, and we're one of the UK's leading providers of digital skills courses and bootcamps.
Digital skills billable within weeks
We know learning on the job is the best way to learn the skills and knowledge necessary to succeed. Our apprentices are confidently applying their skills to real-world projects in a matter of weeks.
Devised and delivered by industry experts
All our courses are devised and delivered by industry professionals; many of them experts in their field. All our web training courses and bootcamps are designed to help you acquire the perfect skills to boost your professional growth in your industry or to find new job opportunities.
Let us train your team with the digital skills they need!
Our Available Apprenticeships & Digital Courses
Kick-start your new career with proper training and support from industry experts. Check out our course directory. Our expertise covers a range of training options, such as coding bootcamps, courses in user experience design, and junior web development apprenticeships. We also offer workshops and immersive courses to meet all needs. Whether you're looking for a short course, a full-immersive experience or a digital skill apprenticeship, we have the perfect options to broaden your skillset and boost your job prospects.
Apply for an apprenticeship!
Other services
As experts in devising and providing technical and digital training we also provide consultancy and contract services as well as CPD events for developers and testers.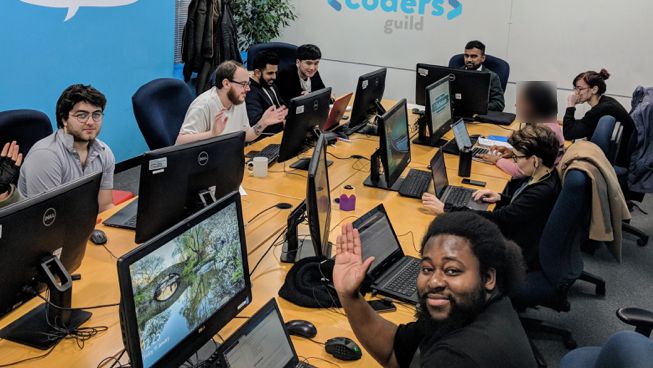 Subcontracting
Boost your success and retention rates by subcontracting technical apprenticeship training with us.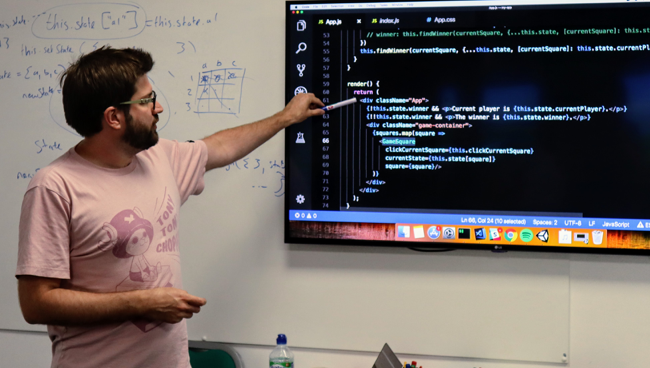 Bespoke Training
We can devise, deliver and monitor the training your team needs - classroom, remote, online or 1-1.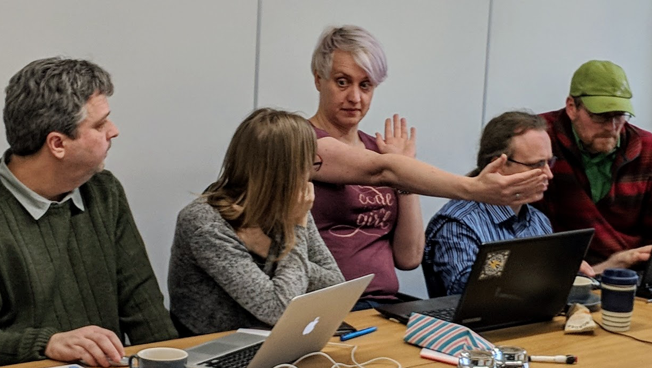 CPD and Coaching
Training events and mentoring to upskill your team in the areas they need.