Our Mission
To inspired and accelerate new possibilities for future tech masters by engineering the UK's most industry-led and community-driven tech education hub.
Our Vision
The UK's gold standard for tech education, delivering the industry's future innovators from society's most underrepresented groups.
Our Story
The Coders Guild is a well-respected training provider with over seven years' experience designing and delivering high-quality digital apprenticeships.
We initiated the UK's first industry-led digital apprenticeship scheme in 2012
Our founder, Crispin Read, assembled a team of developers, business owners, community leaders and training experts to work together to devise a brand new apprenticeship scheme, with a focus on inclusion, to increase opportunity and diversity in the digital industries.
We helped create the UK's national standards
After two successful deliveries the team was asked to join the Tech Partnership's trailblazer pilot scheme, which led to the creation of the new National Apprenticeship Standards in Software Development, to which all registered providers must now adhere.
Our clients range from SMEs to universities
We deliver 'best in class', industry-led training and coaching for CPD / Digital Apprenticeships and provide both technical and core/soft digital skills training nationally. Our clients range from SMEs to large, levy-paying organisations such as universities and NHS Digital.
In the pipeline for 2020/2021…
We currently specialise in providing Level 4 Software Development Apprenticeships. However, we are rolling out new Apprenticeship Training schemes in 2020 including Level 3 ICT Apprenticeship roles and Level 4 Apprenticeship in Software Testing and Level 4 Apprenticeship in Data Analysis, with more in the works for 2021.
Core Objectives and Values
The Coders Guild is dedicated to our strong social mission. We are an inclusive organisation that is committed to taking action to remove barriers to participation in learning. We support individuals by reducing discrimination and barriers to entry, resulting in increased equality and opportunities.
How we work
The Coders Guild Ltd is a lean organisation with highly skilled and capable staff who work in cross-functional teams. We operate a non-hierarchical structure and believe everyone has a voice and should be treated equally. We are based from our offices in Duke Studios in Leeds, however we also work flexibly and remotely using state-of-the-art technology to ensure efficiency, retain quality relationships and continually evolve best practices: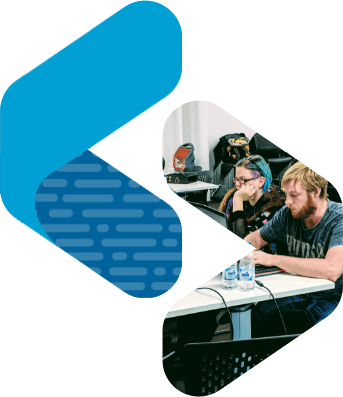 Our Available Apprenticeships
Kick-start your new career with proper training and support from industry experts.
See all our apprenticeships
Employability and Tech Skills
Got a techy outreach project? Know of an organisation that is looking to upskill marginalised or underrepresented groups? Get in touch - let's have a chat to see if we can help.
Contact Us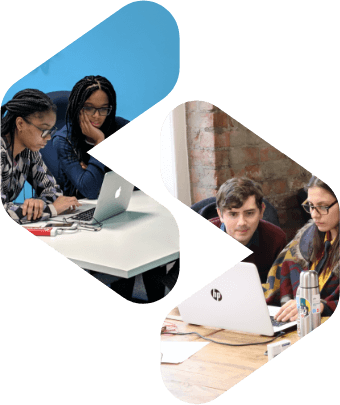 Join Us
We are always looking for more people who share our vision and mission - get in touch and tell us about yourself.