Unlock Your Team's Potential
Boost Productivity

Inject fresh skills and talent and enthusiasm into your team, reinvigorating your workplace with new skills and unique perspective.

Cost Efficient Talent Pipeline

Government funding covers the majority of training costs, making apprenticeships and skills bootcamps a cost-effective way to upskill your staff with super fast results.

Industry Led

Our training programmes are designed, delivered and updated by professionals who are actively working in the fields they instruct..
Unleash the Power of Apprenticeships
Unearth hidden gems from your local talent pipeline or bolster your team's impact with in demand professional skills.
Fast Start, Maximum Impact
Embarking on an apprenticeship journey has never been easier. We handle the paperwork, you reap the rewards. Already have an employee in mind? We can onboard them in just a matter of days.
The Right Fit, Every Time
We've been matching employers with exceptional talent for over a decade. Our recruitment process is super inclusive and built on aptitude and enthusiasm, guaranteeing you the perfect apprentice for your team whilst also promoting equality, diversity and inclusion.
Ready-To-Go Talent Pool
Looking for skilled newcomers? Tap into our network of bootcamp graduates from across the UK, ready to contribute from day one without draining your resources.
Team-Wide Benefits
But it doesn't stop at recruitment; we offer ongoing support to ensure your entire team maximises the advantages of incorporating apprentices into your workforce.
Tailored to your needs
Our apprenticeship programs are customised to align with your business objectives, ensuring that your apprentices acquire skills that directly benefit your organisation.
Super cost effective
Apprenticeships are a smart choice, with government-funded training. Employers can upskill their workforce cost-effectively while supporting employees' professional growth.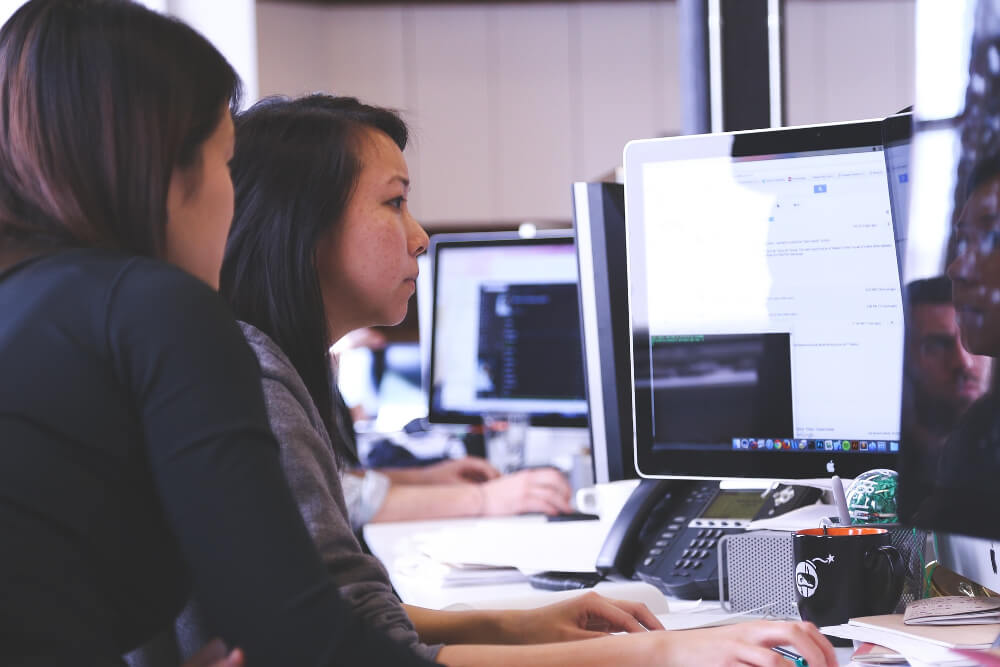 Case Study - Mastek's Fast-Track to DevOps Excellence Through Apprenticeships
The Challenge
Historically, Mastek recruited exclusively from Russell Group universities. Sonia Gandhi, Head of CSR, sought to utilise Mastek's substantial levy fund to pioneer a fast-track apprenticeship programme aimed at developing DevOps talent.
Our Solution
In collaboration with Mastek's DevOps and Learning and Development teams, we engineered a customised training plan tailored to the systems, frameworks, languages, and tools their teams utilise. We incorporated specific learning paths for bootcamp participants to equip them with the skills needed to excel from day one. Our partnership with local organisation Generation produced candidates that perfectly matched Mastek's requirements.
The Impact
We successfully launched a Level 4 DevOps apprenticeship to be completed in just 13 months—nearly halving the typical 24-month timeframe.
By joining forces with The Coders Guild, Mastek has not only streamlined their talent acquisition but has also enriched their workforce with skilled and enthusiastic individuals ready to drive innovation.
Other services
As experts in devising and providing technical and digital training we also provide consultancy and contract services as well as CPD events for developers and testers.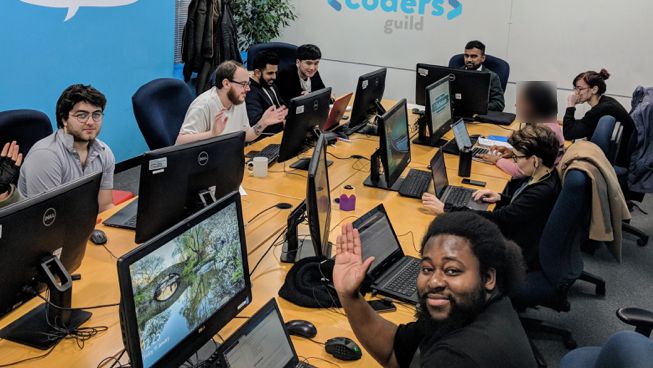 Subcontracting
Boost your success and retention rates by subcontracting technical apprenticeship training with us.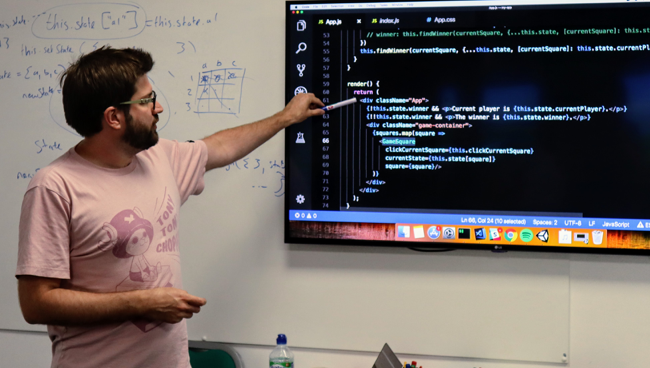 Bespoke Training
We can devise, deliver and monitor the training your team needs - classroom, remote, online or 1-1.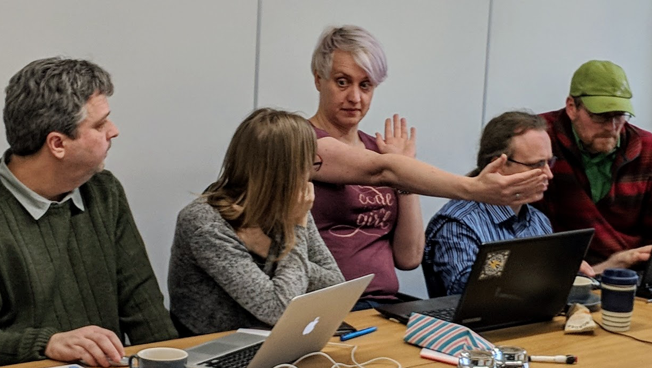 CPD and Coaching
Training events and mentoring to upskill your team in the areas they need.