Code Reviews & Workflows with Git
Many of us are not using git to it's full potential and a few changes to our day to day activities to include or improve code reviews can make for happier teams and better products. You'll take away instantly usable systems and tips to streamline your dev team and upskill them in the process. Win Win Win.
In this course, you'll get to master your Git workflows, polish your code reviews and collaborate effectively with your team.
You will gain insight into sharing ownership, knowledge, and best practices through peer reviews.
Code Reviews & Workflows with Git
What learners say about this course
Catrina Chappell
Data Analyst - Canal & River Trust
I'd recommend it absolutely! Mainly because of the trainers that are involved. They were really knowledgeable, they were always available to answer any questions and stuff outside the sessions.
Rachael Lawlor
Technology Graduate - SkyBet
The Coders Guild gave me the confidence to find a role in tech and to pursue a dream job! The course was easy to follow and had lots of interactive bits too. I have ended up getting a role with a prestigious betting and gaming company all thanks to the Coders Guild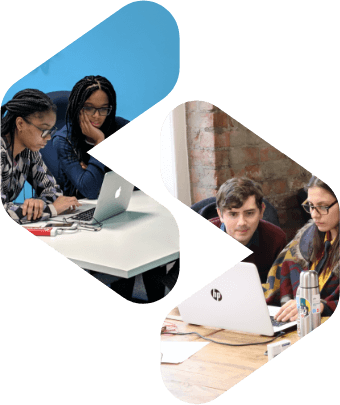 Let's get this show on the road!
Register your interest in this course to be kept in the loop about upcoming dates and funding.