Welcome to The Coders Guild.
With more experience than most when it comes to Developer Apprenticeships, we're here to help you fast-track your way to a successful career in tech.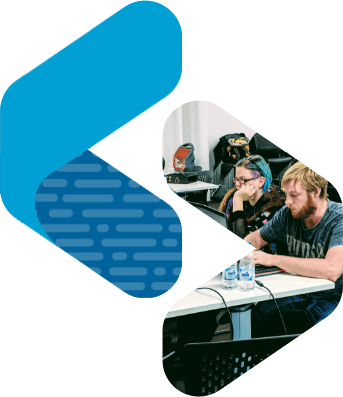 "What do you wish you had known in Year 1?"
This was the question we asked ourselves (and the wider tech community) when we began building the Software Developer course. From the resulting insights, your curriculum was born.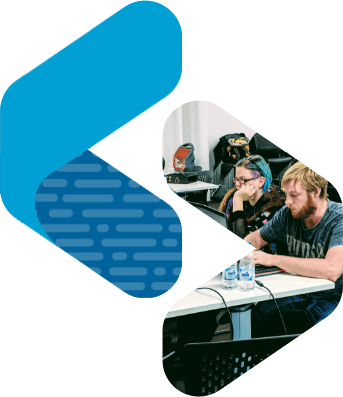 The industry wrote it… and are still writing it
This is how we know the apprenticeship we deliver is highly regarded and sought after by employers.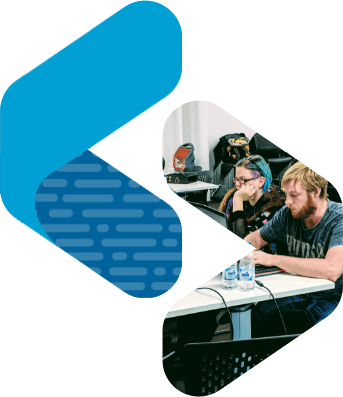 Want the most up-to-date training, in small groups, personalised to your own needs?
No industry progresses faster than tech. There's little point in teaching you topics that were relevant 12 months ago. And a one-size-fits-all approach doesn't work for diverse groups of talent, so we personalise as much as humanly possible.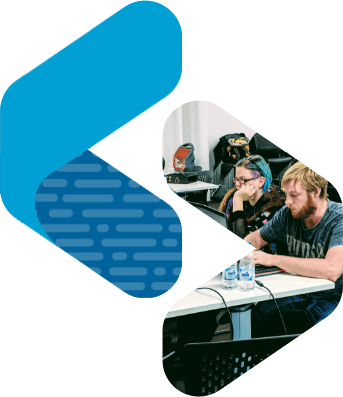 Our curriculum is a living, breathing thing…
While the 'topics' may be similar… the content is always being kept up-to-date by our industry partners and tutors… who are developers working in the field.
If you're ready to kick start your journey in an exciting and lucrative career…
FAQs
YES! While studying towards your apprenticeship you are employed by a local company who are committed to your training, with the view that at the end of the programme, you'll continue to be a happy and productive member of their team.
You DO have to have a job in an area that will allow you to practise what you have learnt. An apprenticeship is 'A Job with Training'.
We do have links with businesses all over England who love to offer apprentices their first role in the industry… but unfortunately, as there is such high demand for positions, competition is tough and we don't always have enough roles, in the right locations, for everyone that wants to apply.
However, you don't HAVE to have a job that WE have found for you! We can help you apply for jobs in your area, equipping you with the skills, knowledge and confidence that you need to secure a job and start your apprenticeship asap.
The Apprenticeship program will not cost you a penny! Your training is funded between the government and your employer.
None! We don't want a lack of formal education or qualifications to be a barrier to our amazing industry. What we do want to see is that you love the tech industry and are passionate about your own development as a coder.
We love to see your portfolio, evidence of your self-learning and ways you can display your aptitude for a role in this industry… and we work with employers who want the same.
If you have Level 2 qualifications in Maths and English, that's a bonus, but if you don't we won't turn you away!
It's a minimum of 18 months and a maximum of 24. There's always some flexibility built in to make sure you get the very best from your experience with The Coders Guild.
No… not at all. We deliver regular face-to-face training in Leeds and London, but if you can't travel to either, we offer a full remote-learning package. You will attend group sessions with your coach and trainer and see your fellow trainee coders during regular Zoom classes.
We have an open-door application process, which means you can apply at any time. We don't work to an academic year.
Applications are received and anonymously filtered. If you live outside the UK or already have a Level 4 or higher qualification in Web Dev or similar… unfortunately we can't accept your application.
Everyone is invited to take part in a free online bootcamp.
Ready to start your career as a coder?
APPLY NOW